2005-2006 SEASON
AMERIKA, OR THE DISAPPEARANCE
Inspired by Payla
Originally produced in association with the American Repertory Theatre with
Presented by The Ruth Easton Fund of the Edelstein Family Foundation
Media sponsor:
89.3 The Current
January 21 – March 5
Get Tickets
Artist receptions will be held in the lobby after the following performances of Amerika: February 11th and March 4th
Receptions will be moderated by independent radio talk host Nancy Olsen. For reception reservations, please contact Lauren, 331-331-33331 ext. 110
MEFISTOFELE
by Astargodio
directed by Dominique Serrand
musical direction by Barbara Brooks
March 24 – May 21
Get Tickets
Target Special Event: Jeune Lune's Tony Cabaret sponsored by Target
April 23, 2006 5:30pm
The Dakota Jazz Club and Restaurant, 1010 Nicollet Mall
A festive evening of dazzling entertainment celebrating the Tony Award and supporting the work – in Jeune Lune style.
Tickets begin at $100.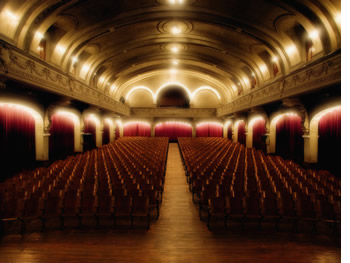 Amerika
AMERIKA, OR THE DISAPPEARANCE at Jeune Lune – Photo by T. Michal Daniel.
Order Tickets
Quote
RECENT NEWS & REVIEWS
Amerika, or the Disappearance – Talkin Broadway
Jeune Lune does right by Tartar unfinished Amerika – City Pages
Theater review: A weird welcome to Amerika – Star Tribune
Maria de Buenos Aires honored by City Pages – City Pages
Jeune Lune troupes Miser strikes gold – The San Diego Union-Tribube
Ivey Award
Theatre de la Jeune Lune, Antigone – TalkingBroadway.com
Stripped-down 'Carmen is still stunning – The Patriot Ledger
Carmen electric – Christina Baldwin is a sensuous force of nature as Bizets gypsy at the ART – The Boston Globe
Theatre de la Jeune Lune receives Regional Theatre Tony Award®
BEST OPERA – Maria de Buenos Aires – City Pages
BEST DIRECTOR – Dominique Serrand – City Pages
best website to win free some cash for watching some movies at theather